Cycling over 1,000 miles is a challenge in any situation. For Barbara Pope it is a challenge on another level. Barbara was diagnosed with colorectal cancer in January 2016, a few days after her 56th birthday. She went through several rounds of chemotherapy and radiotherapy treatments to shrink the tumour so it could be removed surgically. However, it wasn't enough, and she had to have the lower part of her bowel removed and needed a permanent colostomy.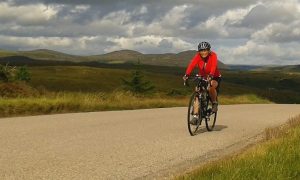 Two years on, Barbara has successfully cycled over 1,000 miles from Land's End to John O'Groats. What an inspiration! She kicked off the first hundred miles, pedalling through the hilly country lanes of Cornwall and Devon in the height of the July heatwave.
After 409 miles Barbara made it into the North (Cheshire) and by the time she reached Scotland, only 480 miles remained!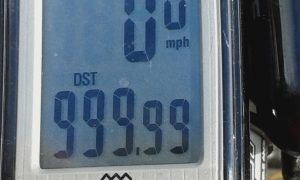 1,062 miles safely under the belt and Barbara made it to John O' Groats, even carrying on an extra two miles to the true northeast point – Duncansby Head! Mission accomplished!
We applaud your determination and perseverance Barbara, and thank you for your support of Oxford Colon Cancer Trust.
If you would like to donate, please visit Barbara's Just Giving page.