Inevitably, there have been many challenges this year, but we have remained focussed and had a very productive period, maintaining our cancer services with little more than a slight pause at the height of the first wave of Covid-19. In contrast to many major cancer centres in the UK, we undertook an increased number of surgeries for bowel cancer and assisted surrounding hospitals by transferring patients to our centre when they were unable to deliver care.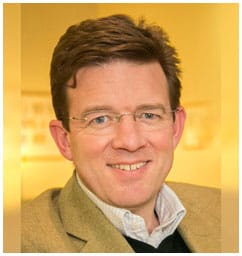 Through this period, we introduced major changes in the configuration of our ward, working environment and practices to allow us to continue to deliver care safely and effectively. We are so grateful to our fabulous teams – our specialist nurses, ward nurses and healthcare assistants, our physios, pharmacists and dieticians who all worked so hard on the frontline, at times of uncertain personal risk, to deliver the highest level of care.
We are pleased to report that review of our activity over this period confirmed our outcomes from all surgical treatments for cancer were as safe and effective as during a similar non-Covid period in 2019. Inevitably, some non-cancer surgeries were postponed, and this was determined on the balance of risk considering the details of surgery, impact of underlying conditions, and, of course the risk from potential Covid-19. However, as a unit we are in a very strong position and have delivered all major high priority non-cancer surgery and have only small numbers of patients waiting for surgery. In many instances it has been the patient's choice to avoid surgery at this time.
However, despite these huge efforts, this has still been a tough time for our patients. The prospect of major surgery understandably causes concerns and anxieties, and these have been increased as a result of the uncertain risks and impacts from Covid-19. Hospital and ward visiting have been restricted, and indeed suspended for periods due to coronavirus. We all recognise what an additional stress this has placed on patients and families and are so grateful for their compliance with these stricter rules. We have been helped enormously as the Trust has provided iPads to help patients keep in touch with loved ones during longer inpatient stays and our shift to telephone and video consultation has help reduce the footfall and risk to patients by minimising the need for hospital attendances.
In the last few days, we have seen a very encouraging light at the end of the tunnel, as we have had the opportunity to offer Covid-19 vaccinations to our ward patients who are over 80 years of age or have other high-risk factors for coronavirus infection. At what has been at times a rather desperate year, this is an uplifting event and we hope it heralds some return to normal times.